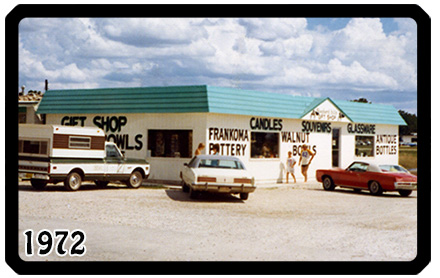 Shepherd Hills began as a small shop located in the heart of the Ozarks, just off I-44 in Lebanon, Missouri. In business since 1972, we've now grown to include four retail locations throughout the Midwest, and our catalog/internet division.

All along the way, Shepherd Hills motto has always been "to offer high quality products at great prices, with unsurpassed customer service." It is with that standard that we offer to you, the complete line of Wusthof Cutlery. Arguably the finest kitchen cutlery in the world, Wusthof is known for their outstanding sharpness. Over 40 different steps are needed to produce a forged Wusthof knife. It starts with a single steel bar of high carbon "no- stain" steel, precisely forged and tempered to 58 on the Rockwell hardness scale, then finished by polishing the blade and attaching the handle. Made to last a lifetime, with proper care, you'll find Wusthof has a knife built specifically for every kitchen purpose.

Order at your convenience from our online Wusthof catalog (CLICK HERE) or shop in person at any of our retail locations--CLICK HERE to see our locations.

Please feel free to contact us if you have any questions or need assistance.
Our email: info@shephills.com
Our Call Center is Open 8 am - 8 pm CST: 1.800.727.4643


We, at Shepherd Hills, thank you for giving us the opportunity to be your Wusthof Cutlery source!